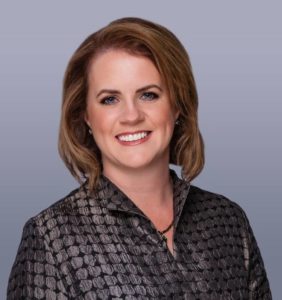 Ariel Roblin, Horizon Montessori School Alumna
Ariel Roblin is the President & General Manager of KETV NewsWatch 7, Omaha's News Leader. She is responsible for the entire operation including both the sales and news missions to serve the Omaha area through an increased awareness of the local area through the stories that connect us and growing local business through strategic planning and research.
In 2011 she began a new search to find a new home for KETV.  Inspired by the mission to serve, she was lead to the abandoned Burlington Train Station.  This was originally opened July 4th,1898 for the Trans-Mississippi Exposition, but closed in 1974, sitting vacant for over 40 years. With the full support of Hearst they renovated the Burlington from a train station to television station. She is very proud to have helped make 7 Burlington Station the new home of KETV and contribute to the revitalization of the 10th street corridor.
She has had a well-rounded career in television; including experience in production, programming and sales. Ariel began her career in Miami at WAMI where she worked in legal rights and clearances, programming, and eventually became an executive producer for a live program. Following that she has held sales and sales management positions in Dayton, OH (WRGT-WKEF), Honolulu, HI (KGBM), Chico-Redding, CA (KRCR) and Eureka, CA (KAEF).
Ariel, husband, and two teenage boys are avid supporters of the Montessori Method and incredibly grateful to incorporate it into our lives.  Both Ariel and her two sons were raised Montessori from birth and we continue to find ways to grow and develop through the "curious minds" we're all so lucky to have.
IT ALL STARTED AT HORIZON!
---
David Kaval, Horizon Montessori School Alumnus
On Nov. 17, 2016, David Kaval was named the seventh president in the history of the Oakland Athletics.
In his short time with the A's, Kaval has already implemented a number of initiatives to connect with fans and community stakeholders, including hosting weekly office hours, participating in  town hall meetings, posting blog and Facebook Live updates and communicating via twitter at @DaveKaval. He also immediately began working on the fan experience at the Oakland Coliseum by making upgrades to club areas and a number of concessions, introducing new food options such as gourmet food trucks on the plaza and redesigning the kids' area. Additionally, Kaval has been vocal about the team's commitment to Oakland and is leading the efforts to open a new ballpark in Oakland and increase the organization's community impact throughout the Bay Area.
Kaval also currently serves as the president of the San Jose Earthquakes of Major League Soccer.  He oversees the business and soccer sides of the franchise and represents the club on the Major League Soccer Board of Governors.
During his time with the Quakes, Kaval has led a transformation of the organization both on and off the pitch, elevating the stature and awareness of the club. It began with the Quakes winning the 2012 Supporters' Shield, which is awarded to the MLS team with the best regular season record, and culminated in the opening of Avaya Stadium—the Quakes' $100M privately financed soccer stadium—on March 22, 2015.
Since its opening, the 18,000-seat soccer-specific stadium has received numerous awards, including the Silicon Valley Business Times Structure Award and the Product Innovation Award from the Stadium Business Awards in Barcelona. The Quakes have sold out every home MLS match since the stadium opened and boast a season ticket base of 13,000 fans, with an additional 4,000 on the wait list.
Kaval developed the innovative $20M naming rights partnership with Avaya, which helped create the world's first cloud-enabled stadium and some of the fastest wifi speeds of any sports venue open today.
Prior to joining the Earthquakes, Kaval founded the independent Golden Baseball League (GBL) in 2003. Memorable GBL alumni include Hall of Famer Rickey Henderson, Jose Canseco, Daniel Nava, Jose Lima, and Mark Prior. Kaval has also spent time in the Office of the President of the United States in Washington, D.C., where he worked on the National Security budget as part of the Office of Management and Budget (OMB).
He serves on a number of boards, including the San Jose Sports Authority, San Jose/Silicon Valley Chamber of Commerce, Joint Venture Silicon Valley, the Bay Area Council, and Rocketship Education. Additionally, he serves on the National Governing Board of the Positive Coaching Alliance (PCA) and is a member of San Jose Rotary and the Young Presidents' Organization (YPO).
In 2000, Kaval co-authored a book entitled "The Summer that Saved Baseball," which highlighted a tour of all 30 Major League Baseball stadiums in the summer of 1998. He is also a lecturer in management at the Stanford Graduate School of Business (GSB) where he teaches sports management.
A native of Cleveland, Ohio, Kaval earned a B.A. with honors in International Relations and an M.B.A. from Stanford University. He is a long-time resident of Menlo Park and lives there with his wife and two daughters.
IT ALL STARTED AT HORIZON!
---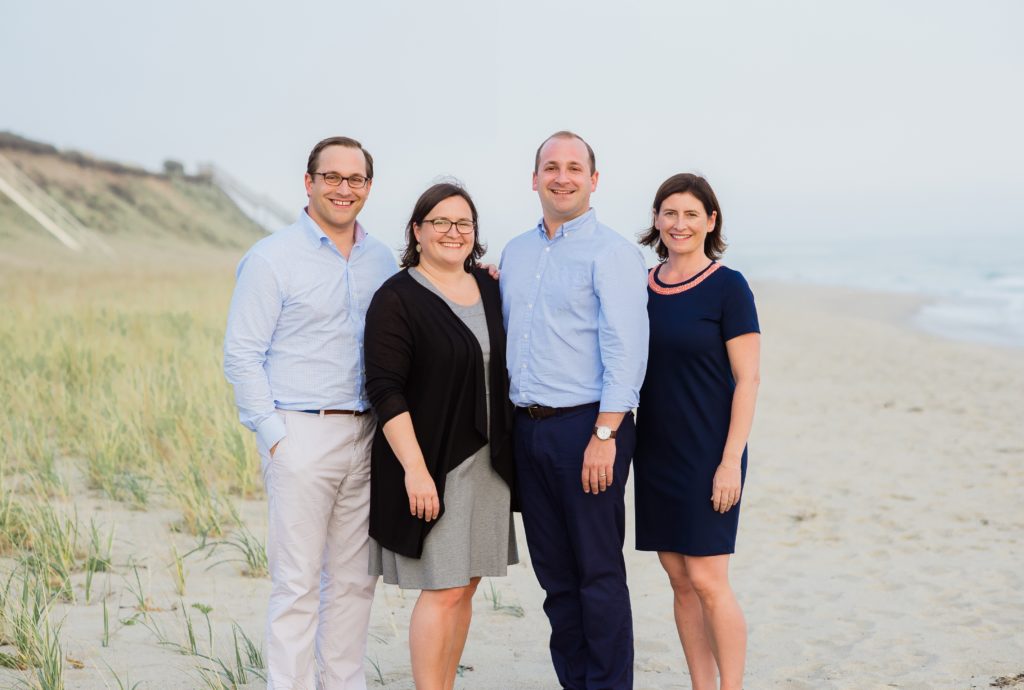 Four Siblings Educated at Horizon Montessori
Karen and Kearney Shanahan sent all four of their children to Horizon Montessori School. They are now all working in established careers, and their parents couldn't be prouder of their academic, professional, and personal accomplishments!
Colleen lives in center city Philadelphia. She is a law professor at Temple University where she teaches the Justice Lab law Clinic at the Scheller Center for Social Justice. She graduated from Princeton and then received her JD from Columbia University and LLM from Georgetown University. She has a daughter, Moira Flynn Fischer, age 3, who is about to start Montessori school. Her husband Mike is Chief Deputy Attorney General for Impact legislation for Pennsylvania.
Moira just returned to Washington, DC from two a day halfyears with the American Embassy in Amman, Jordan. She is with the Department of State in Washington. After graduating from Williams College she received her  Masters from Columbia University School of International and Public Affairs.
Kearney graduated from Colby College and then received his MBA from Northwestern University. He returned to Boston where he lives in Wellesley and is a Principal at Solamere Capital, a private equity firm. His wife Emily is a dermatologist in private practice. They have an 8 month old son, J Kearney III, known as J.
Brendan graduated from Columbia University with an engineering degree, took a year off to sail from the east coast of the US to Australia with two friends. He then went to Berkeley Haas School for his MBA. He lives in Pacific Heights in San Francisco where he is a Vice President at PCCP, LLC, a real estate private equity firm. His wife, Lindsey is a Senior Producer at Teak, a branding and content studio. They are expecting a baby the end of February.
IT ALL STARTED AT HORIZON!