Montessori educators say that the world of the child is full of sights and sounds which first appear to be chaotic. From this chaos, children gradually create order and learn to distinguish among the impressions that assail their senses. Slowly but surely, they gain mastery of themselves and of their environment.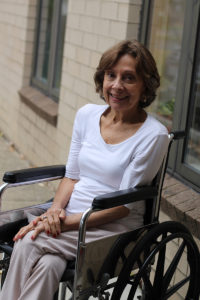 Diane Roberto
Directress of the morning 3- to 6-year-old class.
Diane acquired her B.A. from Manhattanville College, a Master of Arts from John Carroll University, and her AMS Primary Diploma from Fairleigh Dickinson University.
"It is a joy and privilege to work with Horizon's children and their incredibly supportive families- every day brings new wonders!"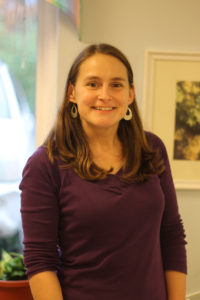 Elizabeth Hutton
Directress of the Extended-Day (Kindergarten) class and the afternoon Enrichment Class.
Elizabeth acquired a B.A. in Psychology from Kent State University, received a Master of Education from Xavier University, and earned her Early Childhood Credential from the American Montessori Society.
"I really enjoy what great parents Horizon Montessori School has. I also love the size of the school- Horizon is like a large extended family which allows for a better student-parent-teacher relationship."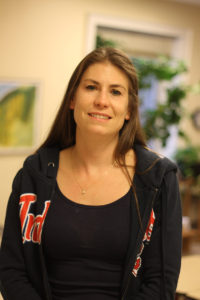 Melissa Guinn
Co-director of the Enrichment Class.
Melissa received her Associate's Degree from Lakeland Community College and her Early Childhood Credential from Walsh University.
"I think of Montessori daily, granting myself the grace to grow as a teacher in unity with the other educators and families of Horizon."
Neriona (Nera) Zekaj
Directress of the Toddler Class.
Nera earned her Associate's Degree in Health Science and is currently studying for her Bachelor's Degree in Psychology at Cleveland State University.
"Working at Horizon is definitely the most rewarding job I've ever had! I get the opportunity to be part of a child's physical and mental growth. Observing teachers and staff, who work so hard every day reinforcing each child's potential, is truly amazing. I get inspired each time I'm here. Children bring out the best in all of us and I'm happy to be a part of a team of such genuine ladies."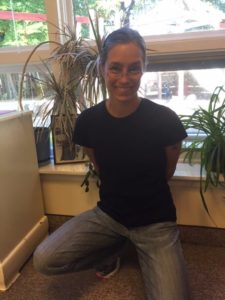 Kathy Gross
The Enrichment Class assistant for the afternoon session.
Kathy attended Eastern Michigan University and Cleveland State University. She has lived in Cleveland Heights for most of thirty years. Kathy is multi-disciplined and, as an identical twin, collaborative. Of her varied occupations, she says that parenthood has been the superlative in every way.
"This school is a gem. In addition to degrees and expertise among the staff, there is warmth and patience and respect. I feel very fortunate to be part of the Horizon Montessori family."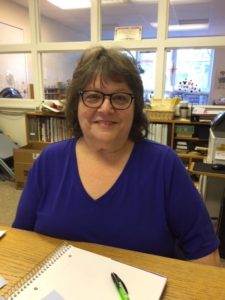 Robin Rzepka
Morning office manager.
Robin is a Registered Nurse and earned her B.S.N. from Ursuline College. Through the years, Robin has worked at St. Luke's Hospital, the Cleveland Clinic, Kaiser Permanente and Regency Hospitals, all in the Cleveland area.
"In the short time since I joined Horizon Montessori School, I have seen how the gentle guidance of the teachers has helped the children grow in confidence, both physically and emotionally. They show pride in their intellectual growth and academic readiness as they go through each day. Working in this gentle environment and interacting with the children is a joy."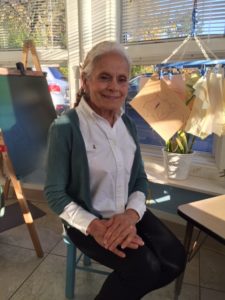 Dolores DeBlase
Assistant for the morning 3- to 6-year-old class.
Dolores received a B.A. from DePaul University, Chicago, and also attended the University of Denver and Saddleback Community College in California. She has tutored with Literacy Chicago, Reach Out and Read, and Partners in Education, among others.
"I am fortunate to have the opportunity to be part of the experience shared at Horizon. From the outset, I have felt the respect and consideration given each child each and every day. Being a participant with each child as he or she explores, discovers, learns, and grows mentally and socially is invaluable."