Montessori educators say that the world of the child is full of sights and sounds which first appear to be chaotic. From this chaos, children gradually create order and learn to distinguish among the impressions that assail their senses. Slowly but surely, they gain mastery of themselves and of their environment.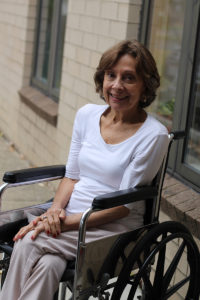 Diane Roberto
Directress of the morning 3- to 6-year-old class.
Diane acquired her B.A. from Manhattanville College, a Master of Arts from John Carroll University, and her AMS Primary Diploma from Fairleigh Dickinson University.
"It is a joy and privilege to work with Horizon's children and their incredibly supportive families- every day brings new wonders!"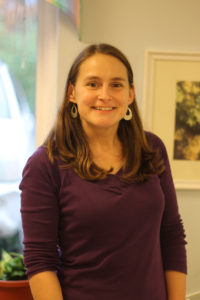 Elizabeth Hutton
Directress of the Toddler Class and the Extended-Day (Kindergarten) Class
Elizabeth acquired a B.A. in Psychology from Kent State University, received a Master of Education from Xavier University, and earned her Early Childhood Credential from the American Montessori Society.
"I really enjoy what great parents Horizon Montessori School has. I also love the size of the school- Horizon is like a large extended family which allows for a better student-parent-teacher relationship."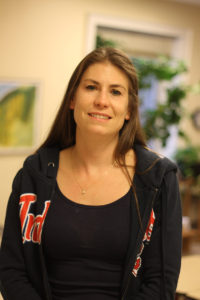 Melissa Guinn
Directress of the Enrichment Class
Melissa received her Associate's Degree from Lakeland Community College and her Early Childhood Credential from Walsh University.
"I think of Montessori daily, granting myself the grace to grow as a teacher in unity with the other educators and families of Horizon."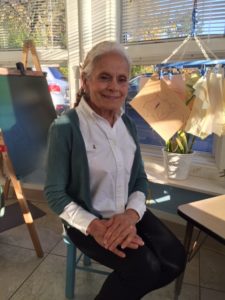 Dolores DeBlase
Assistant for the morning 3- to 6-year-old class.
Dolores received a B.A. from DePaul University, Chicago, and also attended the University of Denver and Saddleback Community College in California. She has tutored with Literacy Chicago, Reach Out and Read, and Partners in Education, among others.
"I am fortunate to have the opportunity to be part of the experience shared at Horizon. From the outset, I have felt the respect and consideration given each child each and every day. Being a participant with each child as he or she explores, discovers, learns, and grows mentally and socially is invaluable."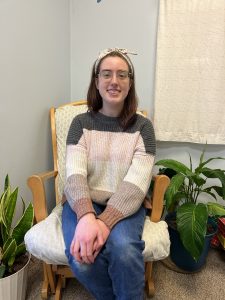 Cassidy Cox
Toddler Class Assistant
Cassidy earned her B.A. in Workplace and Relational Communication from Kent State University and has experience in management, marketing, and social media engagement.
"Horizon is such an amazing school, full of the best people you will ever meet! I came looking for a fun part-time job and found my dream job here, a place that fuels passion and encourages lifelong learning and growth. It is so inspiring to come in every day and see children with such independence, intelligence, and ingenuity."
Wendy Kornegay
Enrichment Class Assistant
Wendy Kornegay has a B.S. degree in Psychology from John Carroll University, is a certified Nutrition Based Health and Wellness Coach, and is the creator of Mindful Meals.
"I feel so fortunate to be part of this special community. Watching the children build confidence as they work independently on their tasks is such a joy, as is watching them help each other with their work. All children should be so lucky as to learn in such a nurturing environment!
Gayle Anthony
Morning Office Manager
Gayle attended Chancellor University, where she studied to be a legal secretary. She has worked at Kaiser Permanente, Ahuja Medical Center, and Montefiore Nursing Home.
"The most rewarding and joyful part of my work at Horizon Montessori School is my interaction with the children, in an environment I always wanted to be part of. It is amazing to see the development of these young minds. I also love to hear their conversations with each other.. . . sometimes it is hard to believe they are as young as they are, with their expanding vocabulary. This is a testament to the nurturing environment of this great school."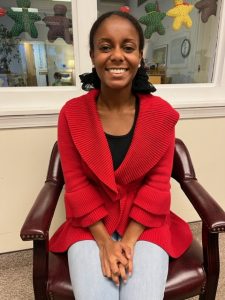 Chloe Harrison
Afternoon Office Manager
Chloe is a graduate of CCC and the paralegal program at the University of Cincinnati, and is currently completing work toward her Bachelor's degree. She has also worked at University Hospitals as a phlebotomist and is trained as an EKG technician.
"Horizon is a very special community with a wonderful staff, beautiful families, and incredible children. I am fortunate to have the privilege of observing all of Horizon's teachers interact with the children. Wow, they are absolutely amazing! I have a new understanding of why the Montessori method in the hands of experienced teachers unleashes each and every child's potential. I truly love my job! I know that anyone who enters Horizon will see why I love it here so much.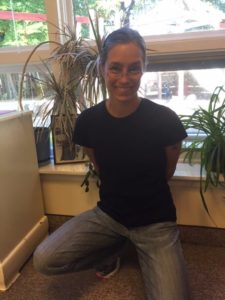 Kathy Gross
Floating Assistant
Kathy attended Eastern Michigan University and Cleveland State University. She has lived in Cleveland Heights for most of thirty years. Kathy is multi-disciplined and, as an identical twin, collaborative. Of her varied occupations, she says that parenthood has been the superlative in every way.
"This school is a gem. In addition to degrees and expertise among the staff, there is warmth and patience and respect. I feel very fortunate to be part of the Horizon Montessori family."