Welcome to Horizon Montessori School
At Horizon Montessori School, we are concerned with the child's most important creation: himself or herself. Children who are happy and at peace with themselves will naturally extend themselves to others.
Among our children, there is a feeling of unity and respect that goes beyond the classroom and will, we feel, remain a vital part of their lives.
The principle of inner strength extending outward is what Dr. Montessori envisioned as the basis for their future, a concept which is proving within our grasp.
Classroom Life
View our photo gallery of students working in the classroom and of our 2015 Parent's Night!
Read More >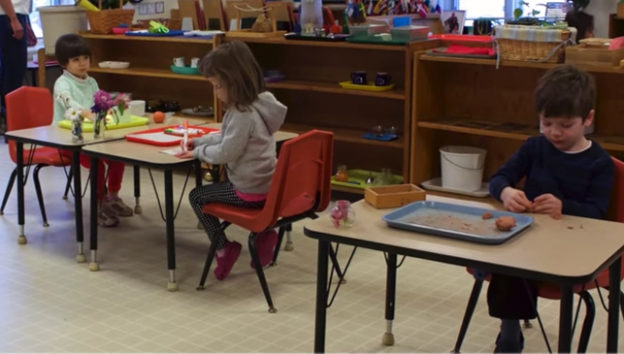 Horizon Montessori School Tour
Learn more about our school, meet the teachers, and hear how students evolve after their years at Horizon Montessori School
Read More >
Horizon Home Connections
View the latest photos of our students continuing the Horizon principles in their homes!
Read More >